Analysing Skodel Data in Schools
How to set up automated insight emails for Schools
This article outlines how to set up an automated insights email to be delivered to you
Setting up your insights email
For a step by step walkthrough of this, you can do the following:
Step 1

Click your name in the top right corner and click 'My Account'.
Step 2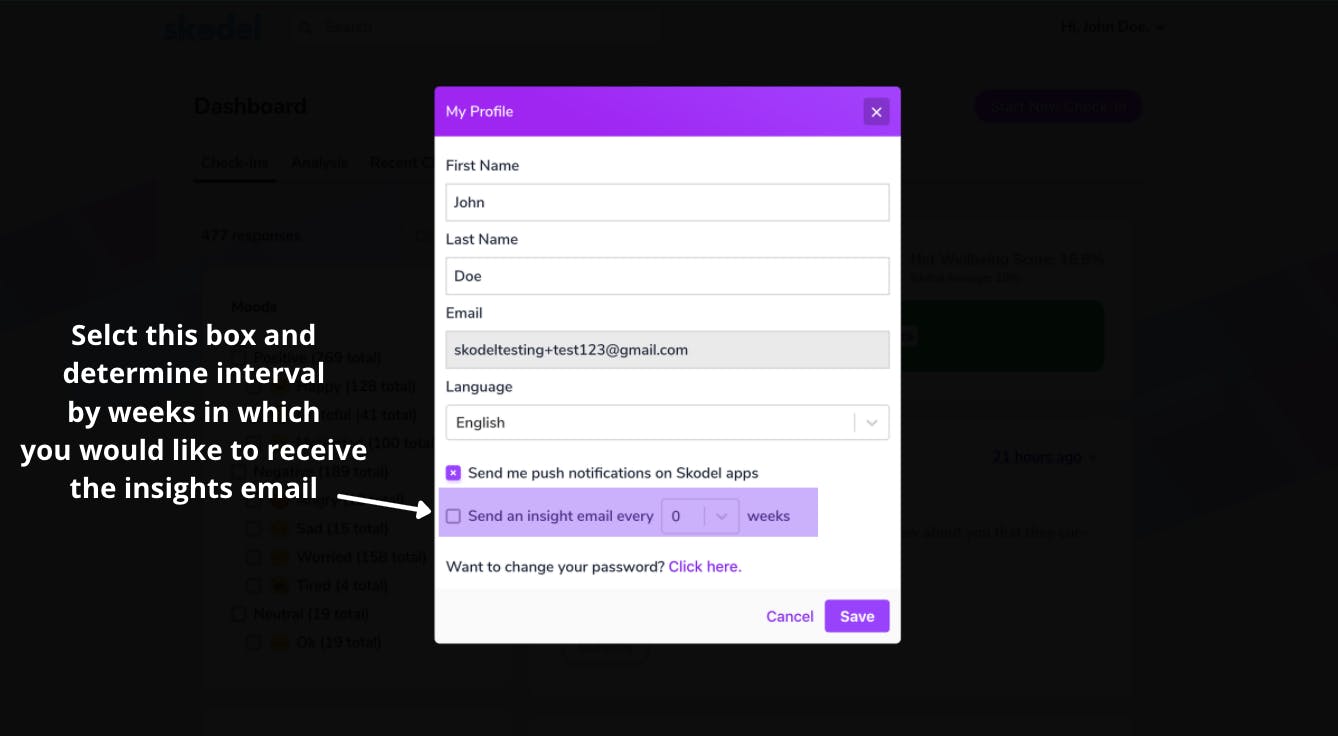 Select the 'Send an insight email' box and then determine the frequency based on weeks. For example, if you wish to receive an insights email every week then select the box and select every 1 week.
Note: each user within a school will determine if they wish to receive an insights email and how frequently they would like to receive them.
Note: Insight emails are scoped to each account so you only receive insights that relate to your students e.g. a wellbeing facilitator will get insights for students in their group/s, a wellbeing leader will get insights for all students and an organisation manager will get insights across all students and staff.