This article walks you through how to send your first check-in
It's exciting to start a new style of connection with your students! We recommend beginning with a small group, e.g. a classroom or a year group as a light touch way to get started. The video below outlines how to do this.
Note: before sending your first check-in, be sure to let students know that they will be receiving a check-in.
Tip: most schools send their first check-in to smaller group of students, such as a class or a year group
Step 1 - Click 'Start New Check-In'

Step 2 - Choose 'Check-In Style'
We recommend starting with our 'Skodel Check In' style. As you become more familiar with checking-in, you can customise check-in styles. If you're unsure about what the check-in looks like for students, you can click 'Preview' to view it.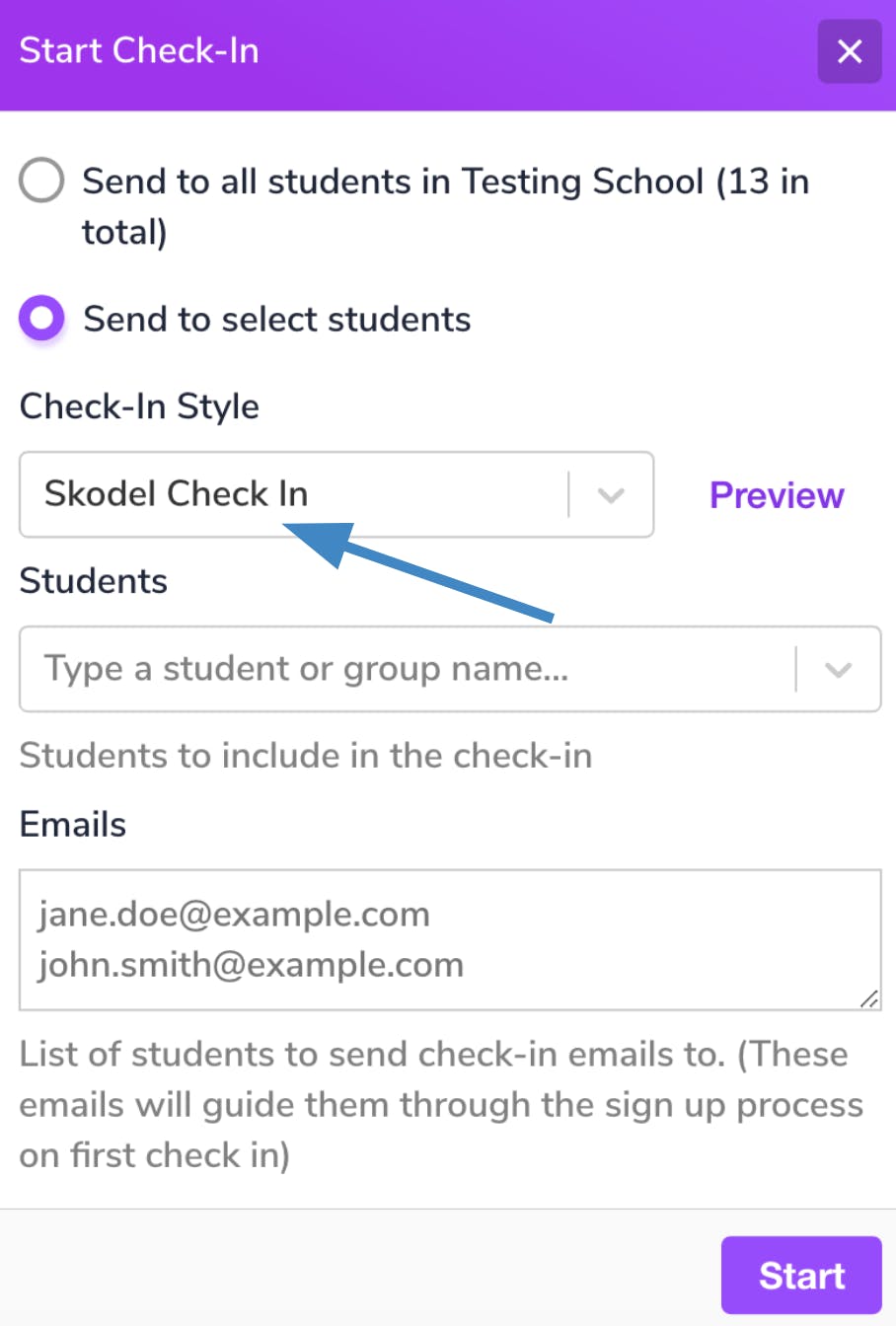 Step 3 - Choose which students you want to check in with
You can send a check-in to individual students, groups of students or the whole school. Most schools like to start with a sample group such as a single year group or class. You may choose to cut and paste individual student emails to test a small group, or select a specific group that may have been created. If you need to create a group, click here to find out how.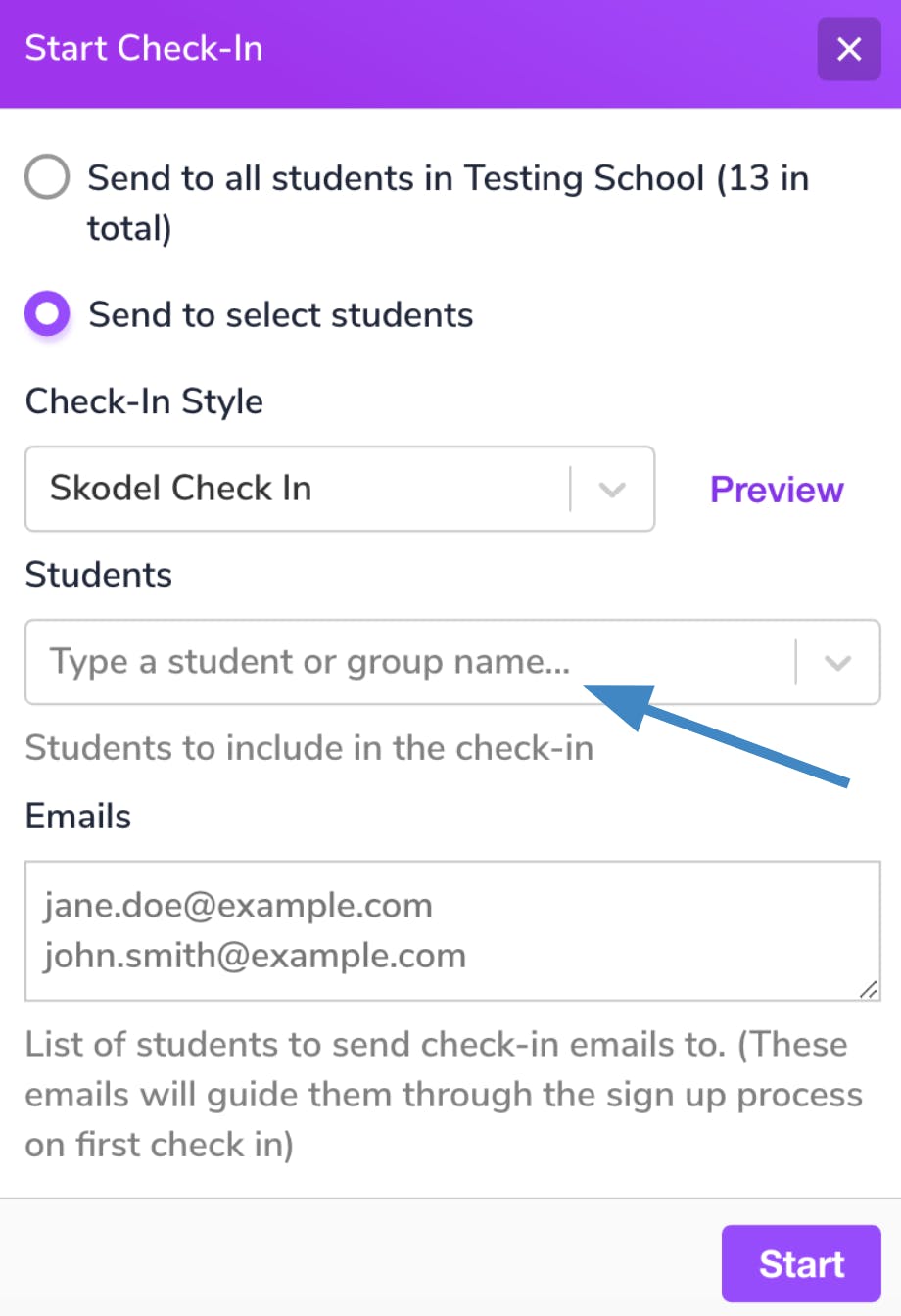 Step 4 - Click 'Start'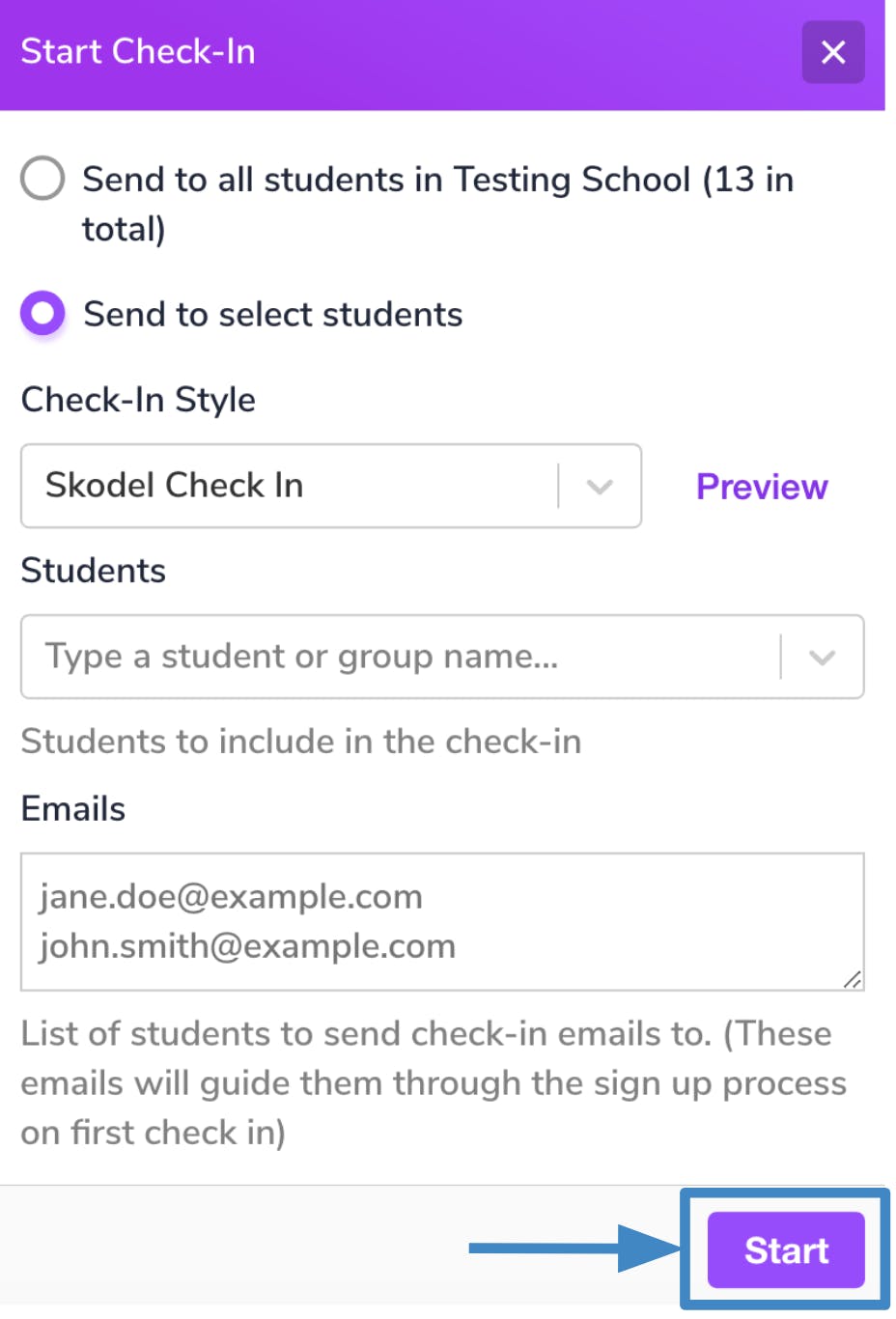 Step 5 - Students complete their Check-In
Students will receive an email or push notification, which will prompt them to complete their check-in. Click here for a video demonstration on how a student completes a check-in.