This article outlines how to upload teachers on Skodel
Step 1 - prepare your CSV
To upload teachers, you will need a CSV with the following columns:
Teacher First Name
Teacher Last Name
Teacher email
It is okay if the columns are not in that order, but here is an example of what this looks like

Step 2 - go to manage organisation
Step 3 - Click 'Bulk import facilitators'

Step 4 - Insert your CSV
In the rectangle, you can drag 'n' drop your CSV or click to select your CSV to upload it.

Step 5 - Identify first row you want to import
In the example below, I would want to start importing from the second row as the first row is not teacher information but just headings. So I would click 'no' for the first row, it would then highlight the second row and I would click 'yes'.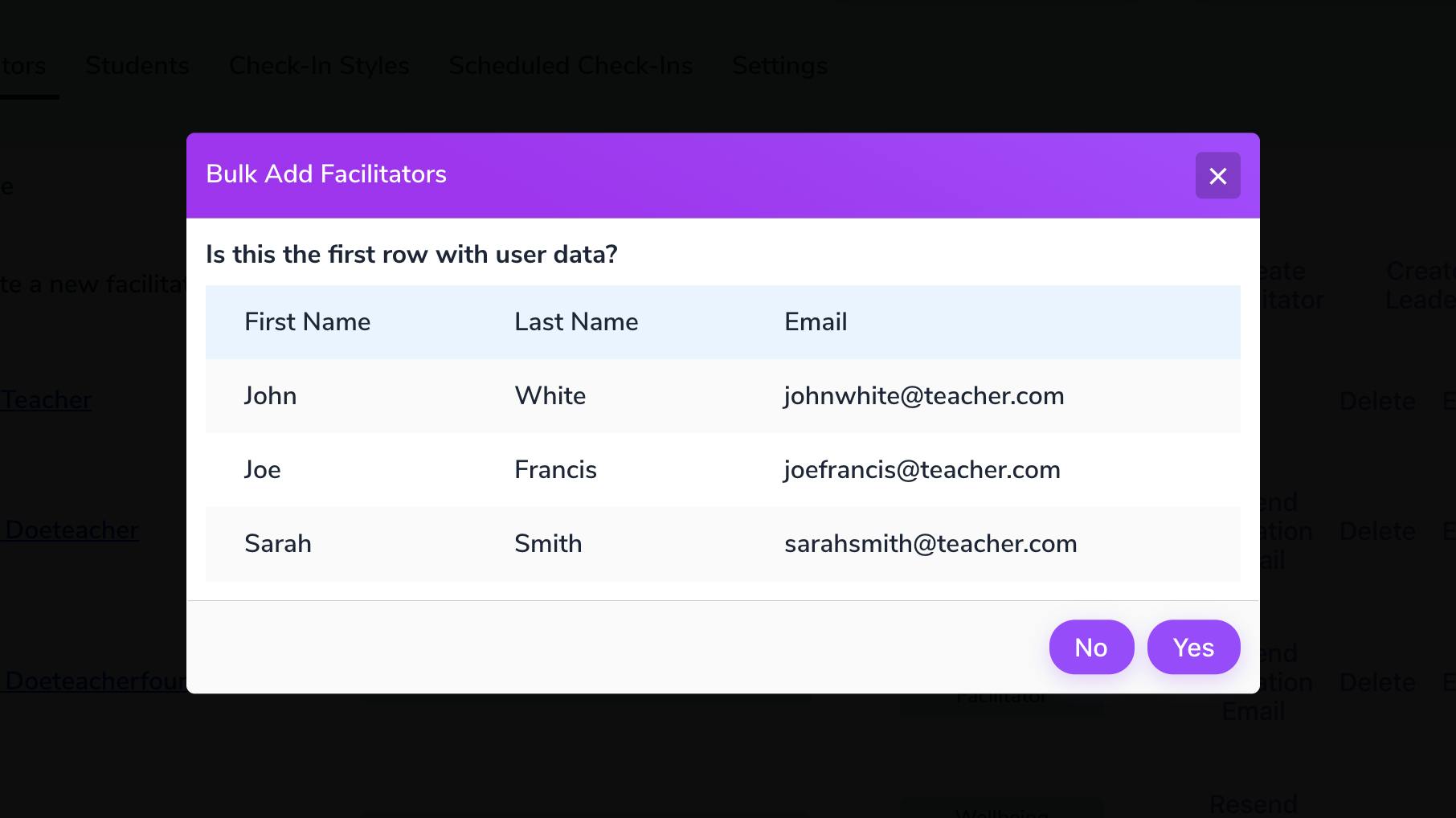 Step 6 - Match the columns
Match teacher first name, teacher last name and teacher email columns. In the example below, I would click 'yes' as that column is the teacher first name, if it is not, simply click 'no' until it highlights the column that is teacher first name and then click 'yes'.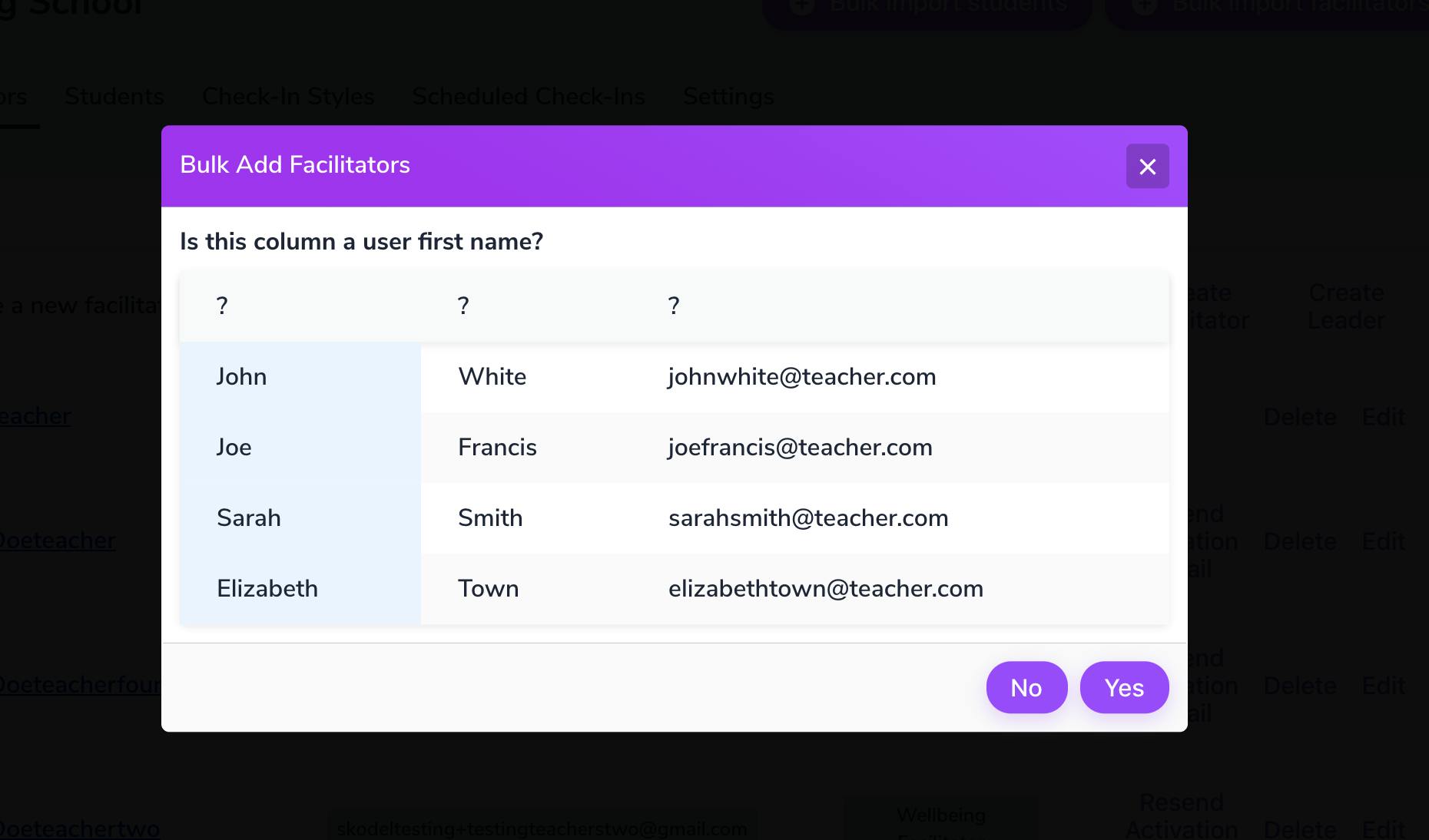 Step 7 - Click 'finish'
If you are happy with the information, click 'finish'. We will remove duplicates and if the CSV has any 'funny' looking emails, we will flag that for you. You can always edit and delete teachers after you have uploaded.
Note: teachers will receive an activation email when you upload them so that they can set their password and get started with Skodel.